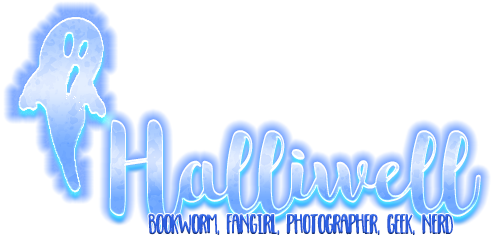 Fandoms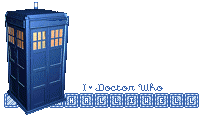 Where else you can find me at

If you have any of these, feel free to add me if you want, just let me know I know you from LiveJournal and what your username is here. I tend to not add people I don't recognize.

Facebook
Fanfiction.Net
Archive of Our Own
Google+
Instagram
Trekspace
GoodReads
Neopets
Skype - Jayckles


Star Wars. Star Trek (all series, but Enterprise and Discovery). Forever. Once Upon A Time. Doctor Who. Torchwood. Charmed. The Vampire Diaries. Arrow. The Flash. Supernatural. Angel. Buffy The Vampire Slayer. NCIS. Harry Potter. The Lord of the Rings. The Hobbit. Twilight.






Ships I Sail




Piper Halliwell/Leo Wyatt, Phoebe Halliwell/Cole Turner, Leia/Han, Padmé/Anakin, Damon/Elena, Stefan/Caroline, Bonnie/Damon, Elijah/Elena, Elijah/Haley, Klaus/Caroline, Elijah/Katherine, Bonnie/Kol, Kirk/Spock, Kirk/Bones, Uhura/Spock, Barry/Caitlin, Harry/Hermione, Sirius/Remus, James/Sirius, Lily/Snape, Harry/Cedric, Oliver Queen/Felicity Smoak, James Bond/Q, Bella/Edward, Bella/Damon, Buffy/Angel, Dean/Castiel, John/Mary, Sam/Jess, Dean/Lisa, Dean/Anna, Emma/Hook, Snow/Charming, Regina/Robin, Henry/Jo, Castle/Beckett, Tony/Ziva, Tim/Abby.


Books - Star Wars, Star Trek, The Vampire Diaries, The Lord of the Rings, The Hobbit, Twilight, The Hunger Games, Doctor Who, Supernatural, The Secret Circle and The House of Night.


Singers - Luke Bryan, Shania Twain, Brad Paisley, Carrie Underwood, LeAnn Rimes, Miranda Lambert, Jo Dee Messina, Martina McBride, Hunter Hayes, Rascal Flatts, Lady Antebellum, Florida Georgia Line, Toby Keith, Keith Urban, Jason Aldean, Garth Brooks, George Strait, Alan Jackson, Tim McGraw, Adele, P!nk, Rhianna, Christina Aguilera, Kid Rock, Linkin Park, Def_Leppard, Meatloaf, Metallica, Muse, Paramore, and many more.


Actors/Actresses - Harrison Ford, Ian Somerhalder, Jeremy Renner, David Tennant, Matt Smith, John Barrowman, Stephen Amell, Ewan McGregor, Jensen Ackles, Paul Wesley, Matthew Davis, Martin Freeman, Benedict Cumberbatch, Chris Pine, Zachary Quinto, Karl Urban, Leonard Nimoy, DeForest Kelley, James Doohan, George Takei, Robert Pattinson, Gary Oldman, Robert Downey Jr, Chris Evans, Jeremy Renner, Alan Rickman, Viggo Mortensen, Orlando Bloom, Shia LaBeouf, Josh Duhamel, Gerald Butler, Morgan Freeman, Daniel Radcliffe, Robert Downey JR, Chris Evans, Emma Watson, Angelina Jolie, Billie Piper, Nichelle Nichols, Zoe Saldana and Nina Dobrev.


20in20 Communities I am in



btvsats20in20
charmed20in20
doctorwho20in20
females20in20
hp20in20
lotrth20in20
season20in20
lovebites20in20
once20in20
pirates20in20
lovebites20in20
guys20in20
tvcharacter20




Name - Amber
Nicknames - Vamp, Chelle
Birthday - March 3rd
Hair - Brown
Eyes - Blue
Hobbies - Reading, writing, graphic making, collecting Star Wars and Star Trek memorabilia, going to conventions, cosplaying, photography


I am 30 years old born in St. Louis but raised in Southern California. I am a open heart patient. I am also a member of a Star Trek fan club and hold the rank of Lieutenant commander, and also that of Cadet Commander. I get into a lot of shows way to much, and have fun meeting people with the same interests as I have.




USS Nathan Hale


If you love Star Trek and are interested in joining a fan club. Here is mine in Southern California. We of course have other chapters around the world to join.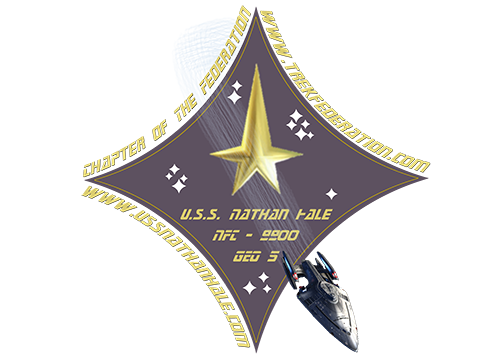 Want to find a chapter near you? Go here:




Scarves
THE AVENGERS
{ Earth's Mightiest Heroes }IRON MAN
{ The Avengers }
HAWKEYE
{ The Avengers }AGENT PHIL COULSON
{ The Avengers }
LOKI
{ The Avengers }
MUTANT AND PROUD
{ X }